Physiotherapy and Occupational Therapy are crucial in recovering and maintaining good health in our seniors. We want our seniors to know that they are empowered to think, act and live independently.
ECON PhysioWorks is an integral part of our patient care network, targeted at restoring and improving mobility at different levels of need.
Rehabilitation programmes range from maintenance, to supporting our seniors across their journey.
Our therapy sessions are customised to fit your needs. We believe that people with physical impairment due to accidents or sickness have the ability to regain their strength and general health.
Under the care and guidance of our experienced therapy team, we offer a comprehensive range of programmes and exercise equipment to help our seniors on their rehabilitation journey.
Our team of experienced Physiotherapists and Occupational Therapists develop customised treatment plans that work in tandem with our nursing care and TCM services.
Aside from full-fledged physiotherapy clinics, we have a PhysioWorks centre located within each of our nursing homes. We also provide home rehabilitation services to provide a greater sense of control over recovery.
We focus on helping our seniors regain independence and improve their functional status and limitations from past or recurring medical conditions.
Core Rehabilitation Services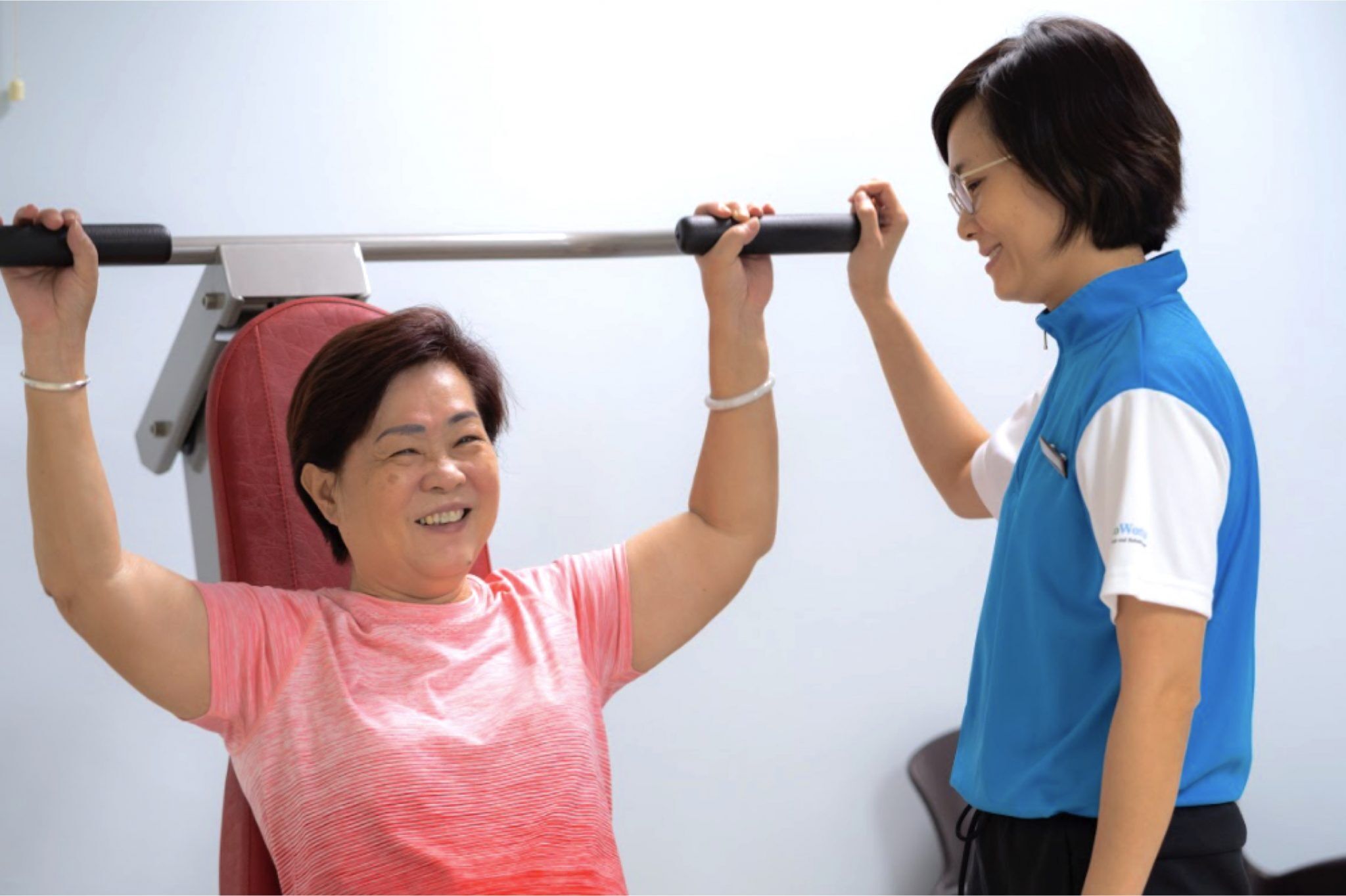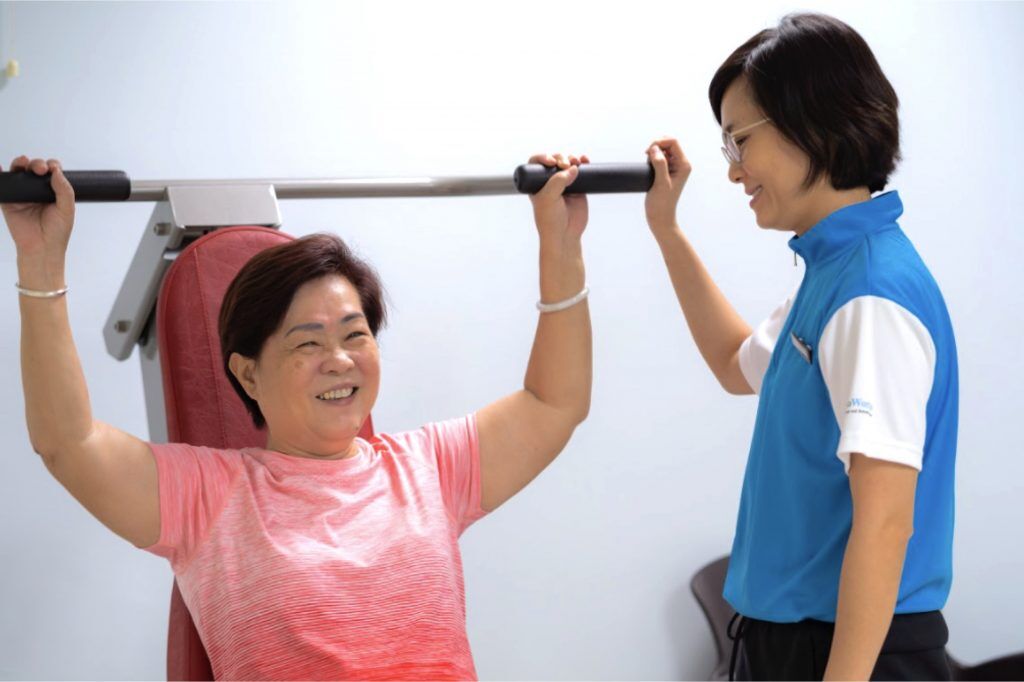 Postoperative Rehabilitation
We provide rehabilitation for Orthopaedic Physiotherapy (Pre- and Post-Surgery) as well as Occupational Therapy for Hand and Upper Limb.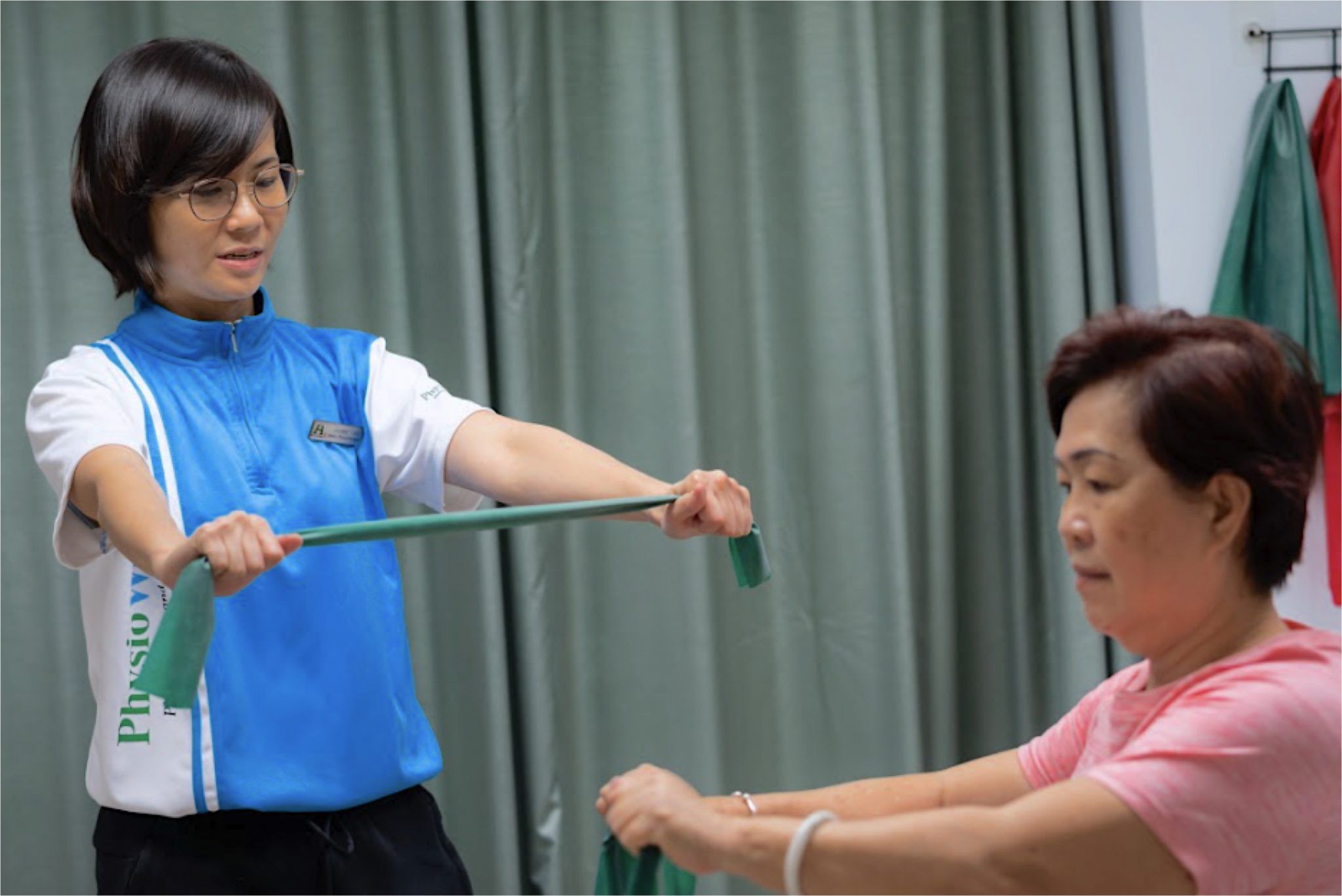 We offer Neurological Rehabilitation (Brain Injury, Parkinson's and Stroke Care), Musculoskeletal Physiotherapy (Neck and Back Pain), and Dementia Rehabilitation.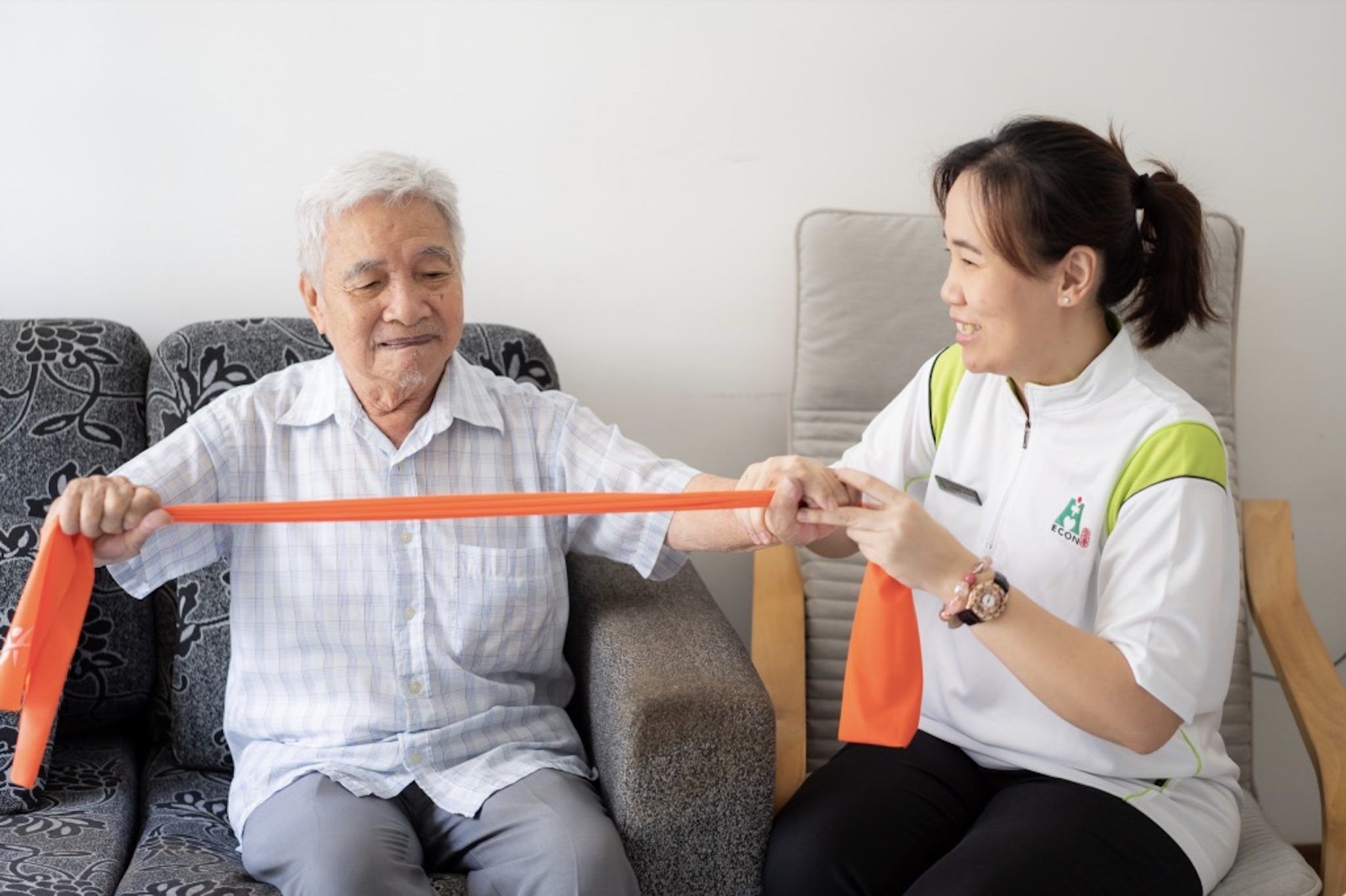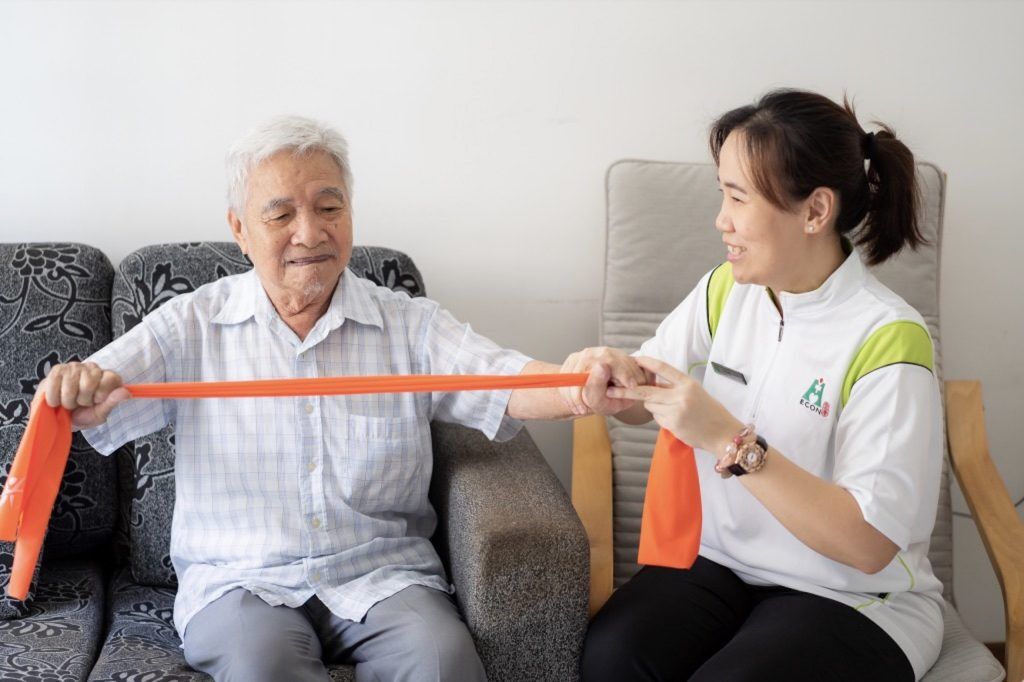 We provide a convenient option for individuals to receive home-based rehabilitation. This is useful for maintaining mobility, post-hospitalisation discharge recovery, and regaining independence in daily living.
Benefits of Rehabilitation
Rehabilitation is essential to aid and achieve optimal function and ability. Through our rehabilitation programmes, we aim to empower and restore confidence in our seniors.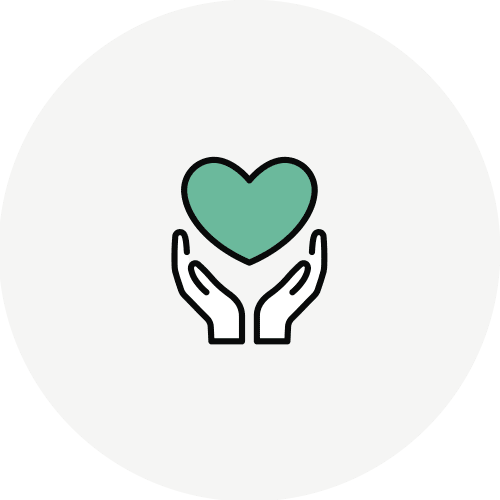 Preventitive Care
Prevent injuries and strengthen the body against ailments and diseases
Improve Daily Living
Improve physical strength, balance and endurance for daily functions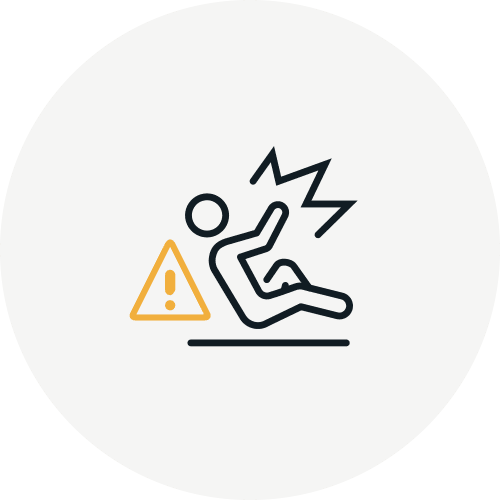 Prevent Injury
Retrain the ability to walk in the safest manner possible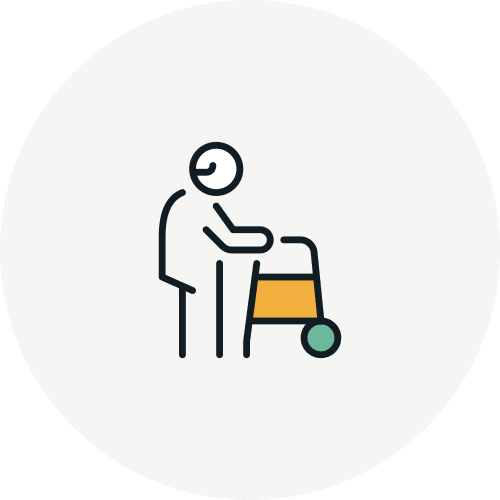 Improve Mobility
Educate and prescribe walking aids to improve mobility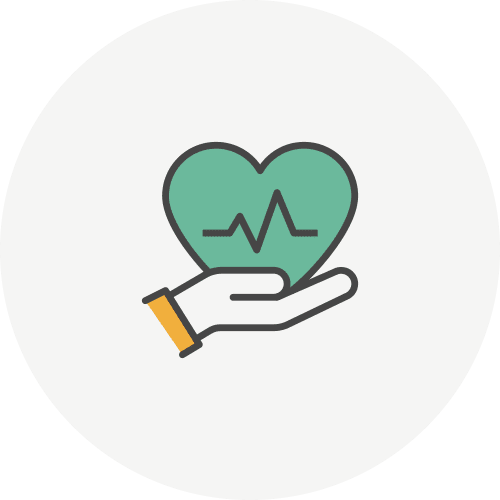 Enhance Cardio Capacity
Prescribe suitable exercise regimes for maximising heart and lung capacity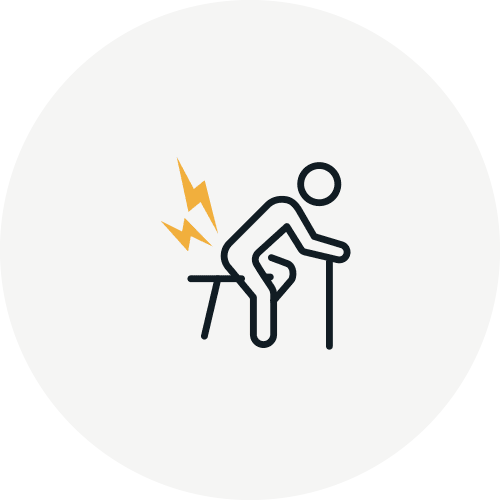 Manage Pain
Perform interventions to help manage pain
Weekdays: 9am – 6pm
Alternate Saturdays: 9am – 1pm
Upper East Coast Nursing Home

452 Upper East Coast Rd,
Singapore 466500
Interested in learning more about our Rehabilitation services?
Connect with our care team today to learn how we can help and support you.
Need help navigating your care needs? We are here to listen and offer help every step of the way. Leave your details below and we will be in touch.