With careful planning and dedicated Parkinson's support, those living with Parkinson's disease can be supported to live well in the community.
Understanding Parkinson's
Parkinson's disease is a neurodegenerative brain disorder which tends to progress slowly. It affects one's controls over balance, coordination and movement.
While there is currently no cure available for Parkinson's, there are many ways we can slow the progression of the disease and improve the quality of life for people living with the condition.
Impact of Parkinson's Disease
Parkinson's disease is a journey which affects each individual differently. The first symptom is often the shaking or tremor of a limb, especially when the body is at rest. Some may experience tremor on one side of the body or hand. Others may experience tremors on their feet and face. Not everyone with Parkinson's has a tremor. It may take years before there is any disability or significant limitation of daily activities. Other characteristic symptoms of the disease include:
Rigidity or stiffness of the limbs and torso;
Slow movement (bradykinesia) or an inability to move (akinesia);
Prone to falls which may result in fractures;
Slight change in sleep pattern;
Difficulty in swallowing which may need to aspiration pneumonia;
Drooling;
Slow speech pattern;
Loss of smell; and
Increasingly smaller, cramped handwriting
Impact on Emotional Well-being & Cognitive Health
Parkinson's disease can also affect one's emotions and cognition abilities. Some individuals may develop depression and visual hallucinations. These mood changes may bring on worsening function, leading to a decreased quality of life. It is vital to tend to emotional health to keep this cycle at bay.
Counselling and a strong network of support from family and community is necessary for one to lift stress, foster new friendships and prevent isolation. People with Parkinson's may have an increased risk of developing a form of dementia, which leads to the decline of the brain and its abilities in judgement, language, planning and behaviour.
Supporting a Loved One with Parkinson's
A diagnosis of Parkinson's disease can be life-changing for both the person diagnosed and their loved ones. It is crucial for caregivers to take time to look after yourself as much as possible.
Always keep in mind that Parkinson's is unique to the individual; therefore there will be variations in communication changes. As a caregiver or close family member, allow the person with Parkinson's adequate time to respond when engaged in conversation and try not to speak for them.
With careful planning and dedicated Parkinson's support, those living with Parkinson's disease can be supported to live well at home.
Supporting you across your Parkinson's Care Journey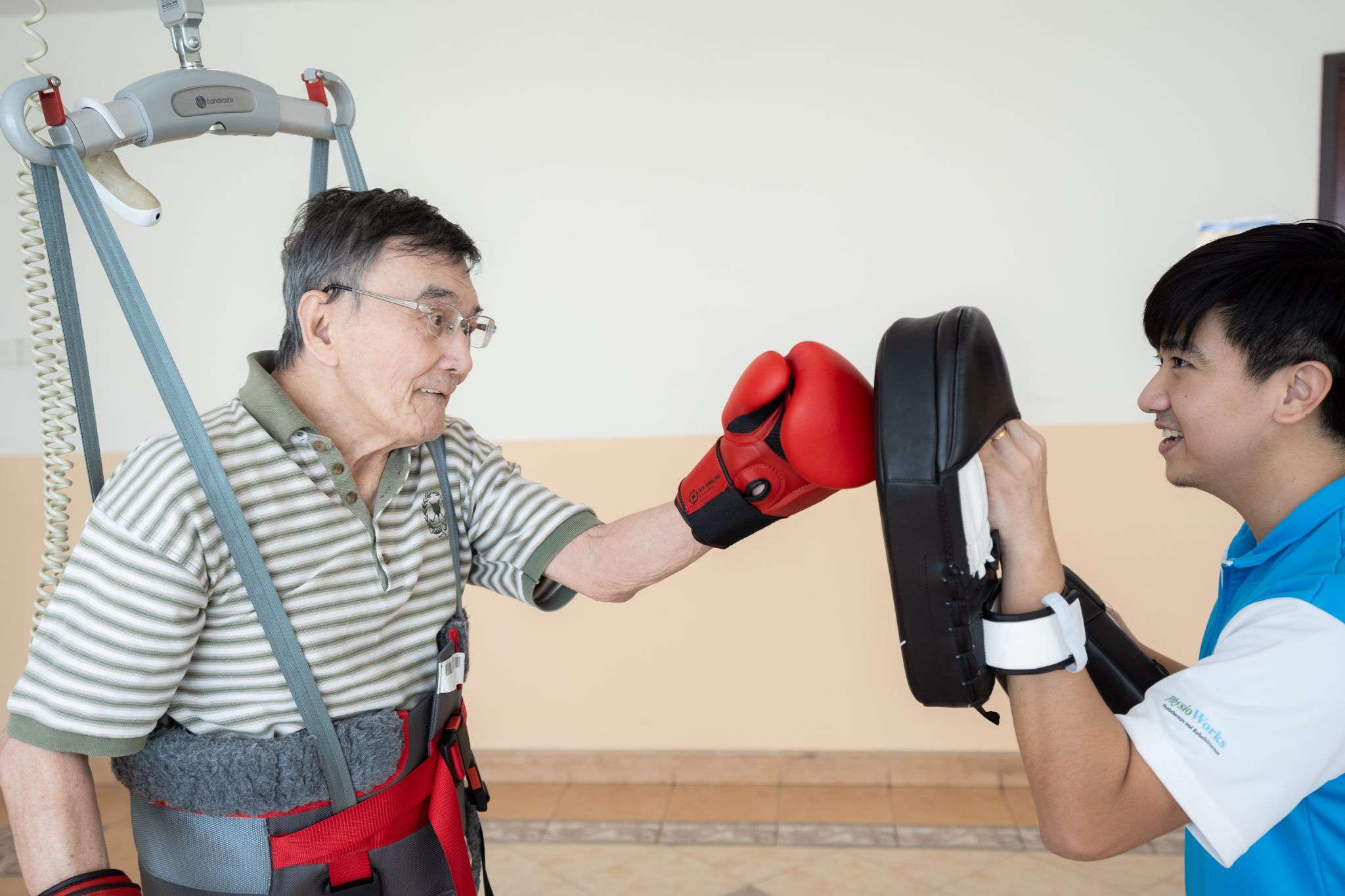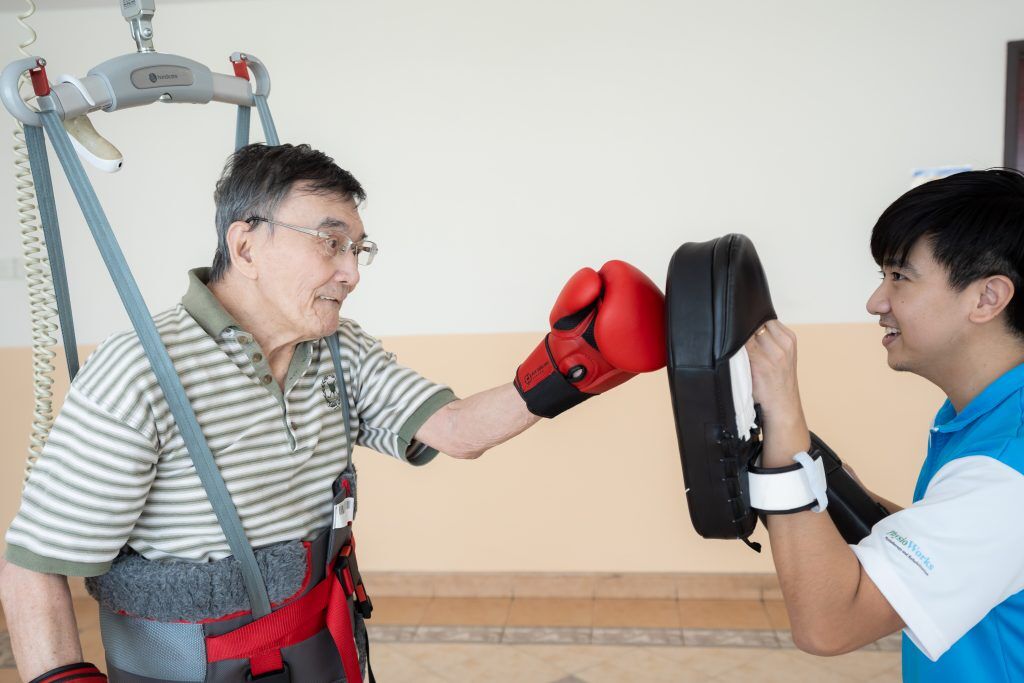 Rehabilitation Programmes
We are able to support you or your loved one in keeping fit physically and mentally. We design specialised neurological rehabilitation for individuals with neurological conditions stemming from Parkinson's disease.
Our trained and trusted therapists will help support and maintain an exercise program as set out by together during an initial care assessment.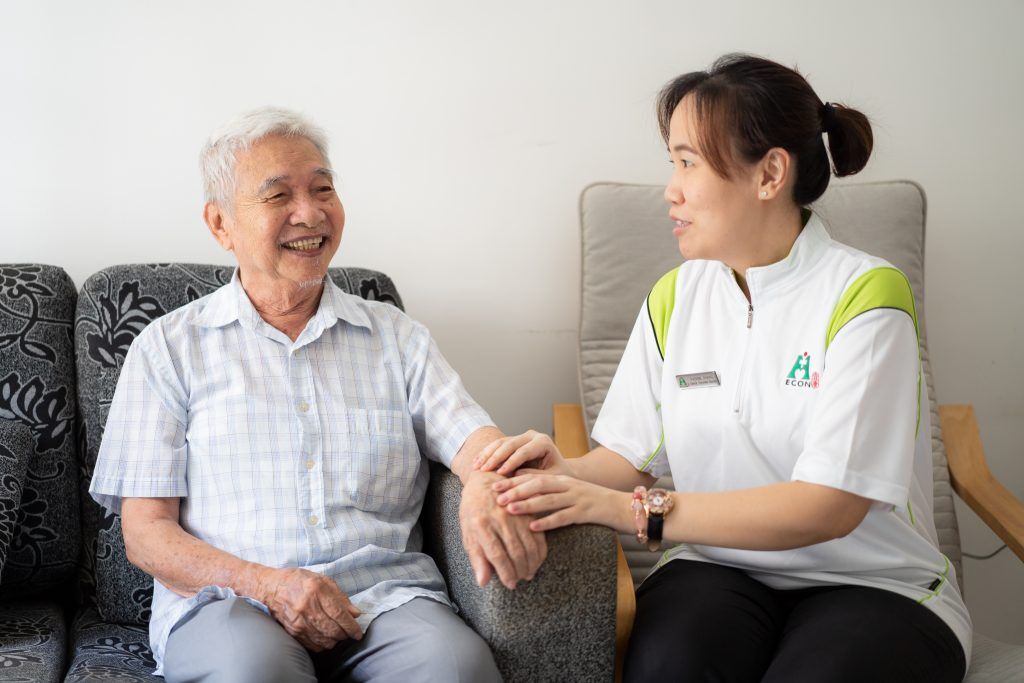 Having help at home can allow independent living. Our care staff will help to provide support with activities of daily living and support with light cleaning of the home environment.
Most people with Parkinson's will find it difficult to complete hygiene care tasks such as showering, dental hygiene, incontinence management, dressing and assistance with transfers. We are able to support such requests.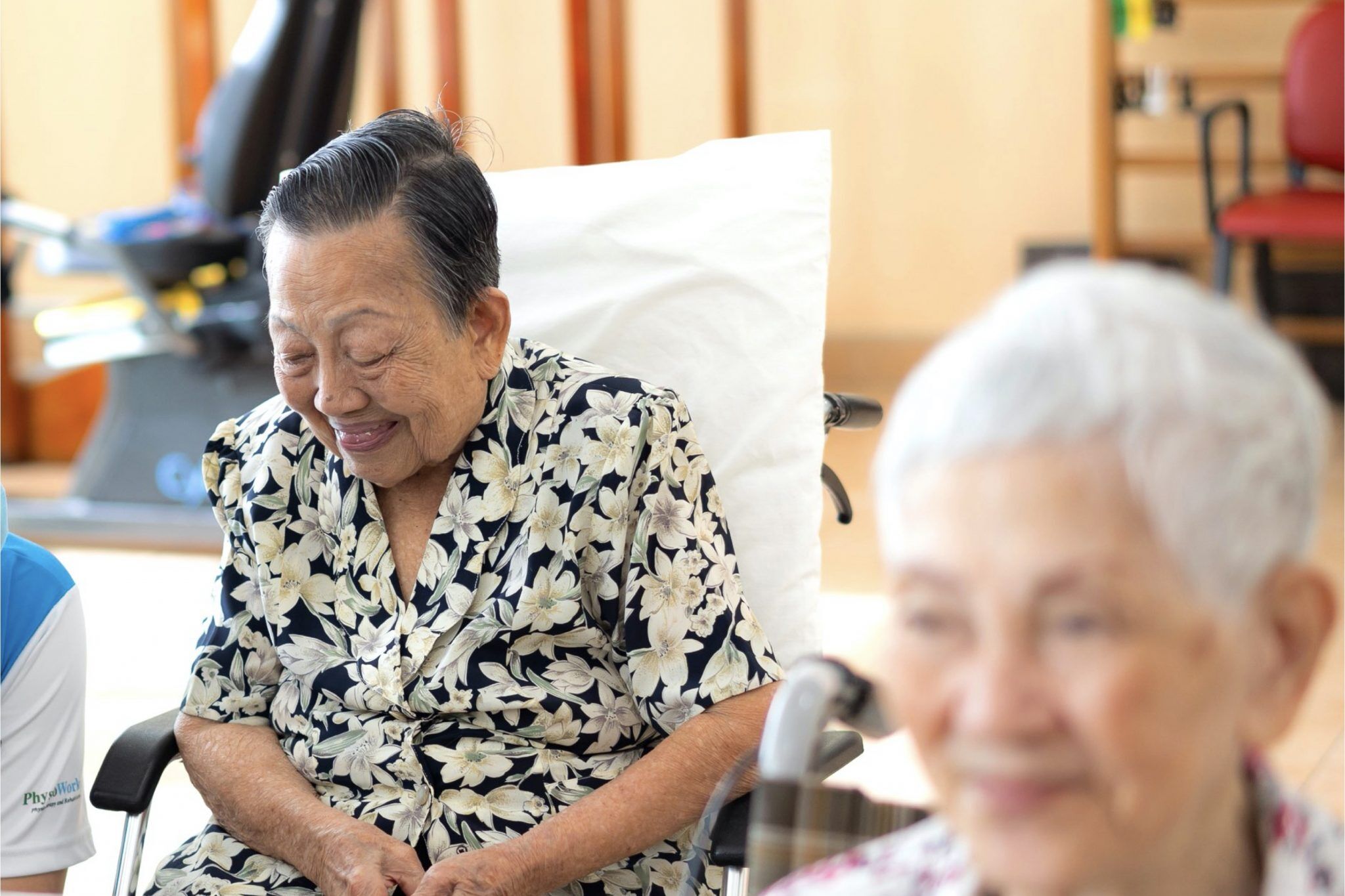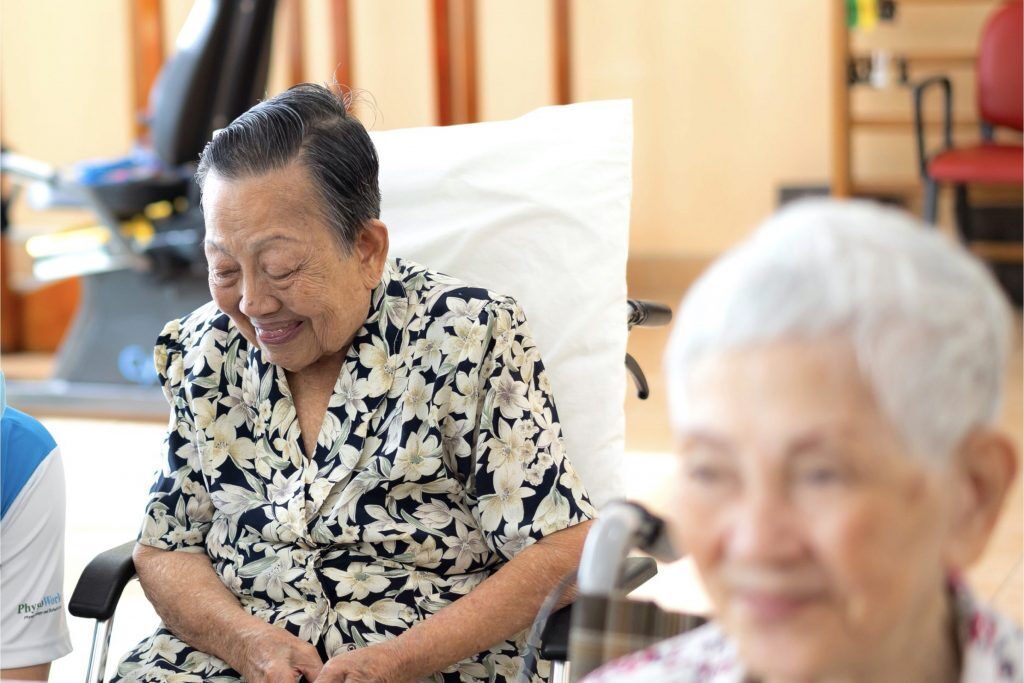 Residential Nursing Home Care
In the advanced stages of Parkinson's, it is likely that the caregiver or family will need extra support to carry out day-to-day tasks. You may decide that you would benefit from a nursing care home to help you manage your loved one's care needs.
Our seniors will receive specialised nutrition care at our homes, participate in recreational activities, and personalised rehabilitation programmes.
Interested in learning more about our services?
Connect with our care team today to learn how we can help and support you.
Need help navigating your care needs? We are here to listen and offer help every step of the way. Leave your details below and we will be in touch.