With careful planning and dedicated care, individuals can be supported to improve functions and post-stroke complications.
A stroke occurs when blood supply to the brain is interrupted and can result in brain damage. When you have a stroke, the side of your body opposite to the brain may become weak and numb. The size and location of the brain damage will affect the rate and extent of recovery of the stroke survivor.
Stroke affects different individuals in different ways. One survivor may not experience all the consequences of stroke.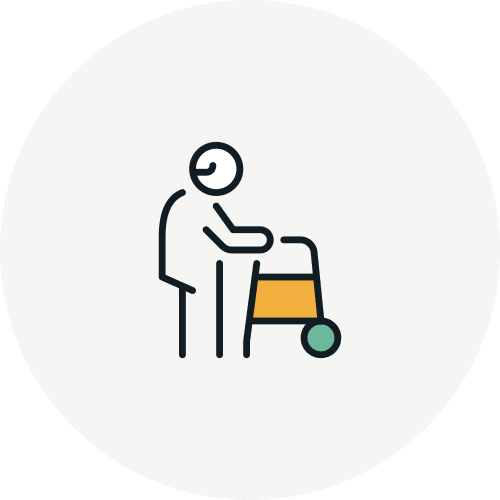 Mobility and Activities of Daily Living (ADL)
Weakness on one side of the body or problems with coordination and balance
Difficulty moving around and carrying out daily routines such as feeding, showering, and dressing
Difficulty swallowing
May need to be on a special food consistency
Supplements may be prescribed to meet your daily nutritional requirements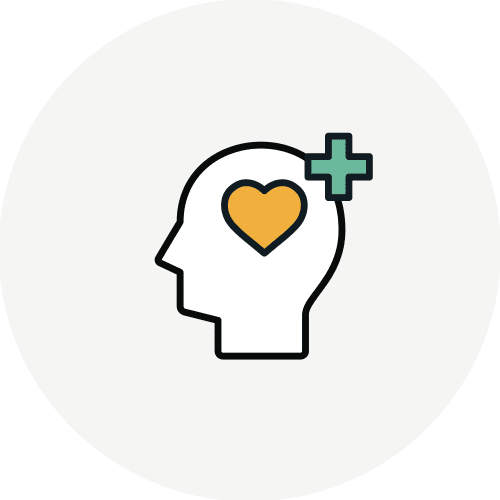 May have poor memory attention or difficulty with thinking and reasoning
May affect your ability to perform certain tasks and make decisions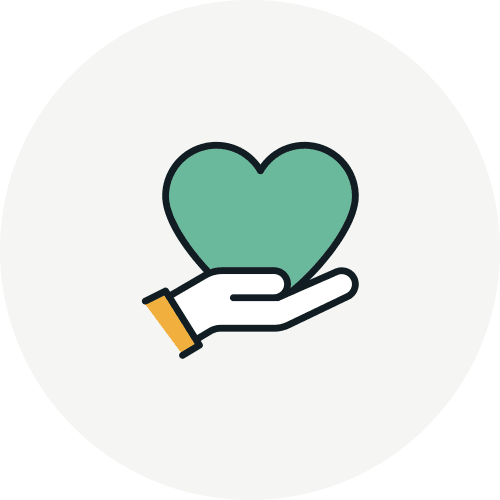 Behaviour and Personality
Difficulty regulating emotions, decision making and judgement
Changes include: aggression, apathy, disinhibition, emotional lability, irritability, and impulsivity
Supporting a Loved One with Stroke
Having a strong support system is an important part of the care journey. Stroke survivors are at a high risk of having another stroke. You can reduce the risks by ensuring your loved one is eating well, exercising regularly, and keeping to the post-stroke care plan prescribed by their healthcare provider.
If your loved one experiences imbalance that results in falls, inability to walk for a short period of time without stopping to rest, or inability to participate in daily activities, please consider physiotherapy or rehabilitation.
Supporting you across your Stroke Care Journey
Stroke rehabilitation is important to retrain your brain as much as possible to recover the abilities that may have been lost after a stroke. Rehabilitation will include exercises as well as functional mobility training such as walking and performing activities of daily living.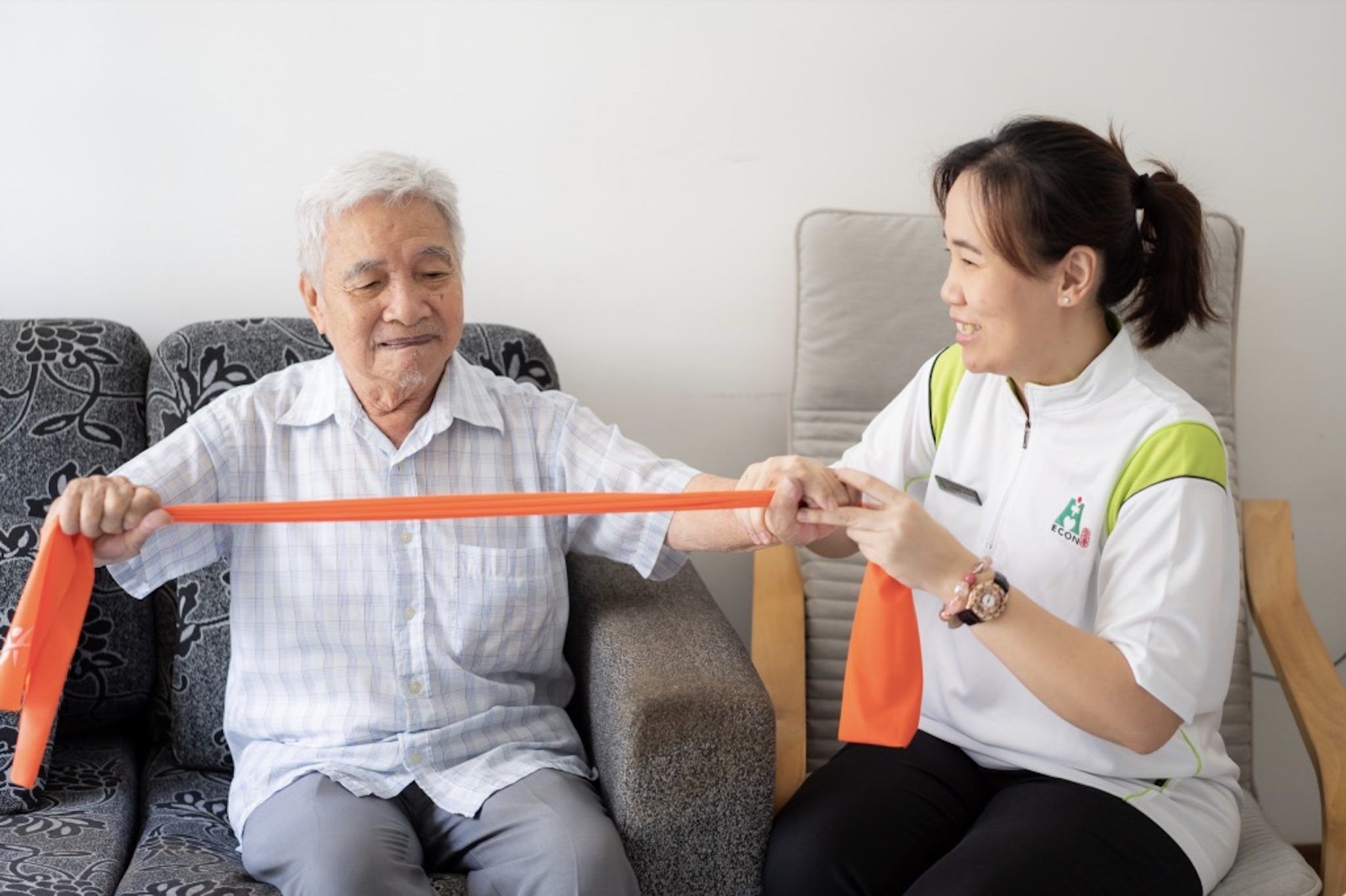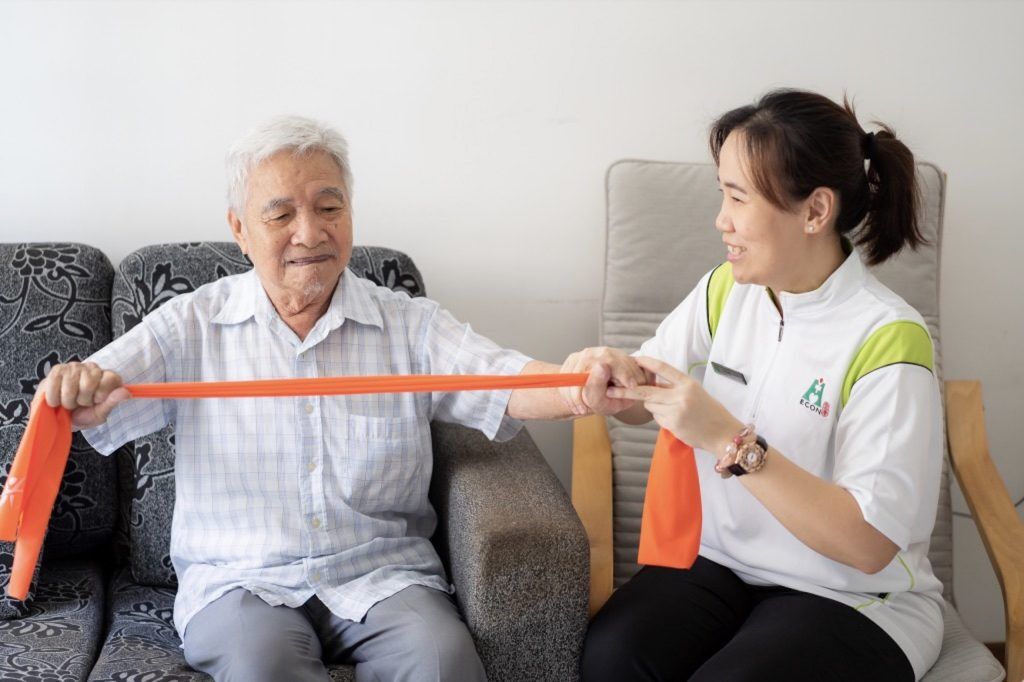 Rehabilitation Programmes
We are able to support you or your loved one in keeping physically and mentally fit. We design specialised rehabilitation programmes for individuals with weakened mobility as a result of stroke.
Our trained and trusted therapists will set functional goals with your loved one, aimed at regaining physical strength, balance, and movement abilities affected by the stroke.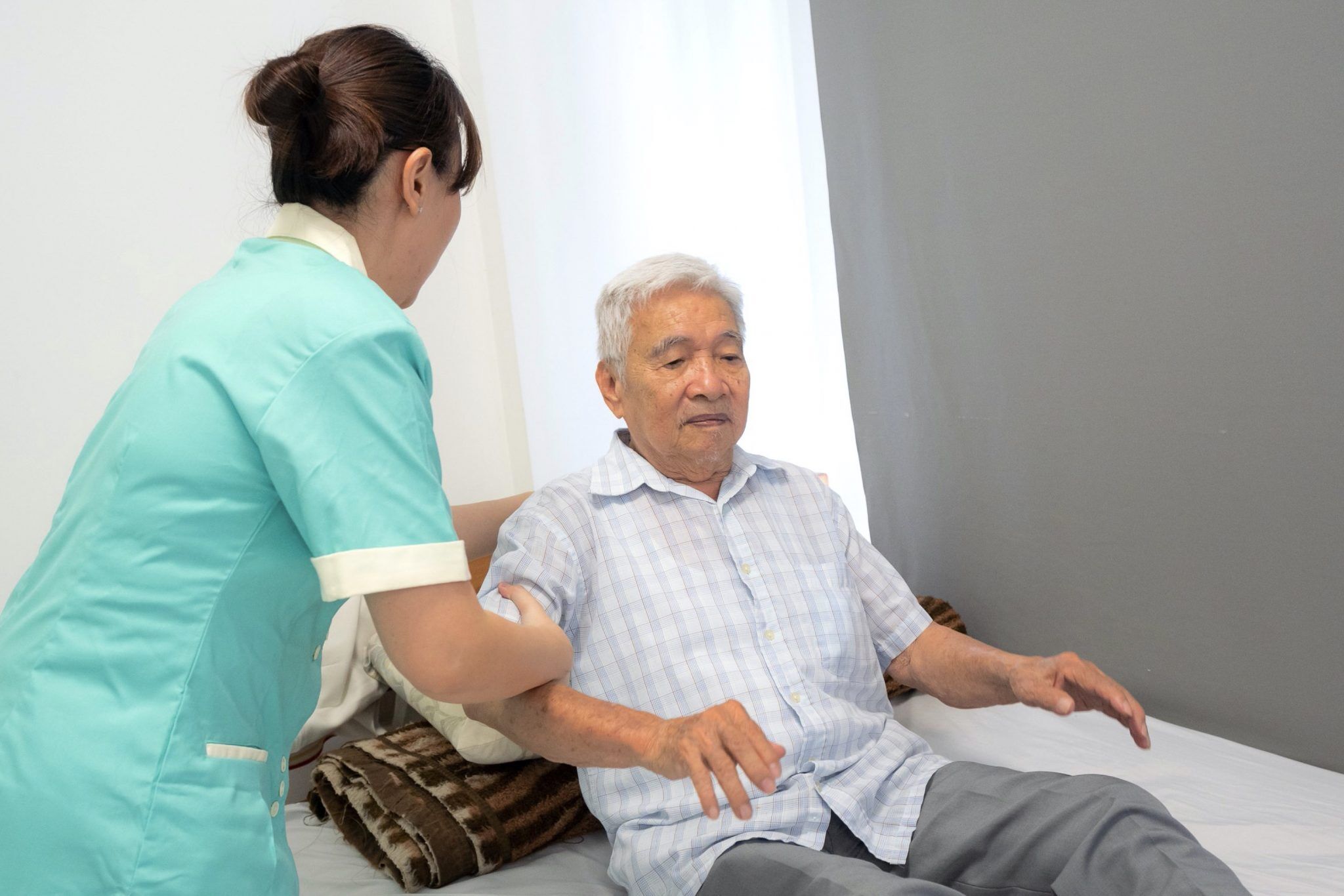 Our care staff will help to provide support to your loved one with activities of daily living and light cleaning of the home environment. Individuals with stroke may find it challenging to perform simple functional tasks such as showering, brushing their teeth or feeding.
We are able to support such requests, and help your loved one relearn basic skills or new techniques for independent living.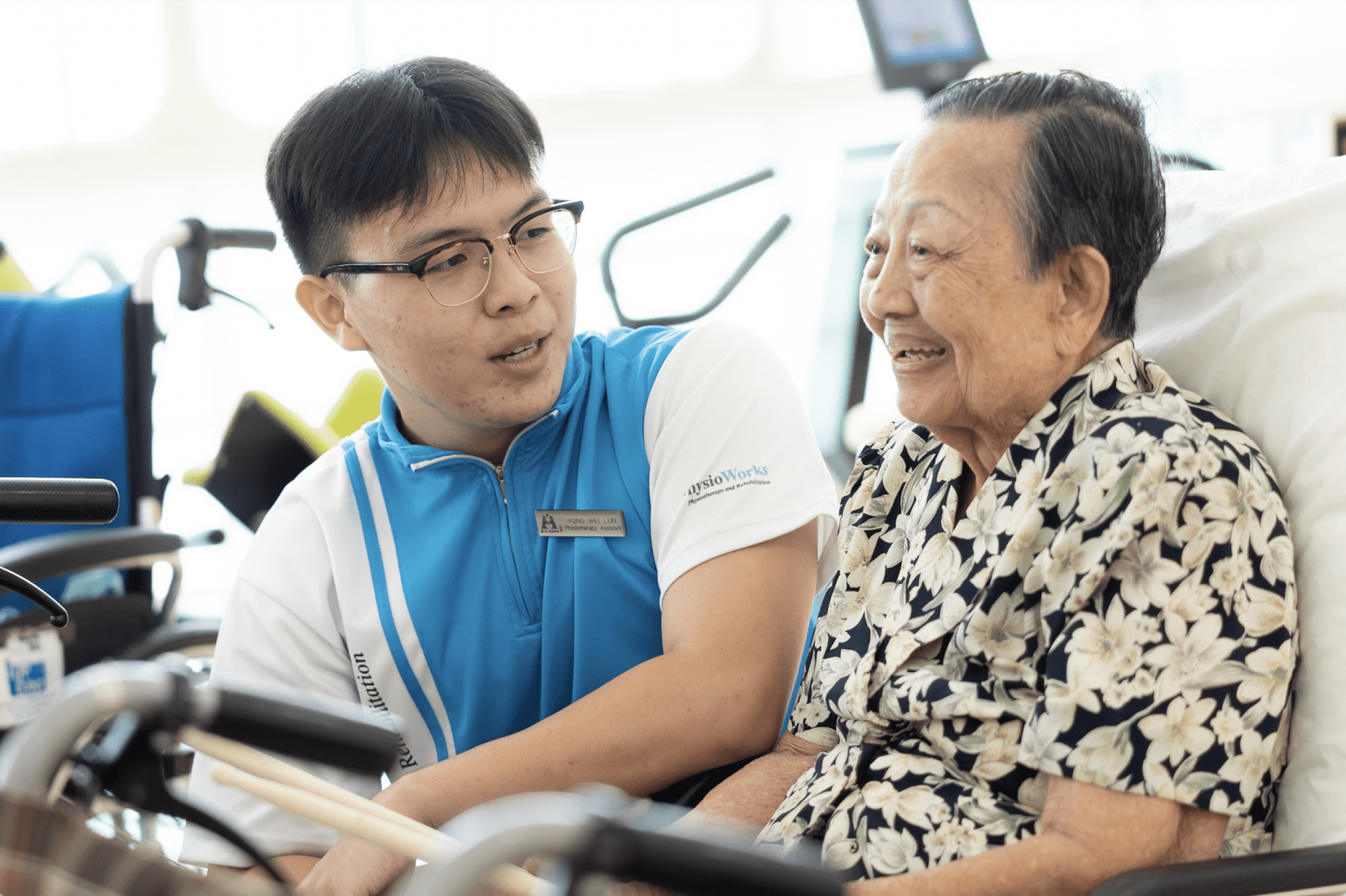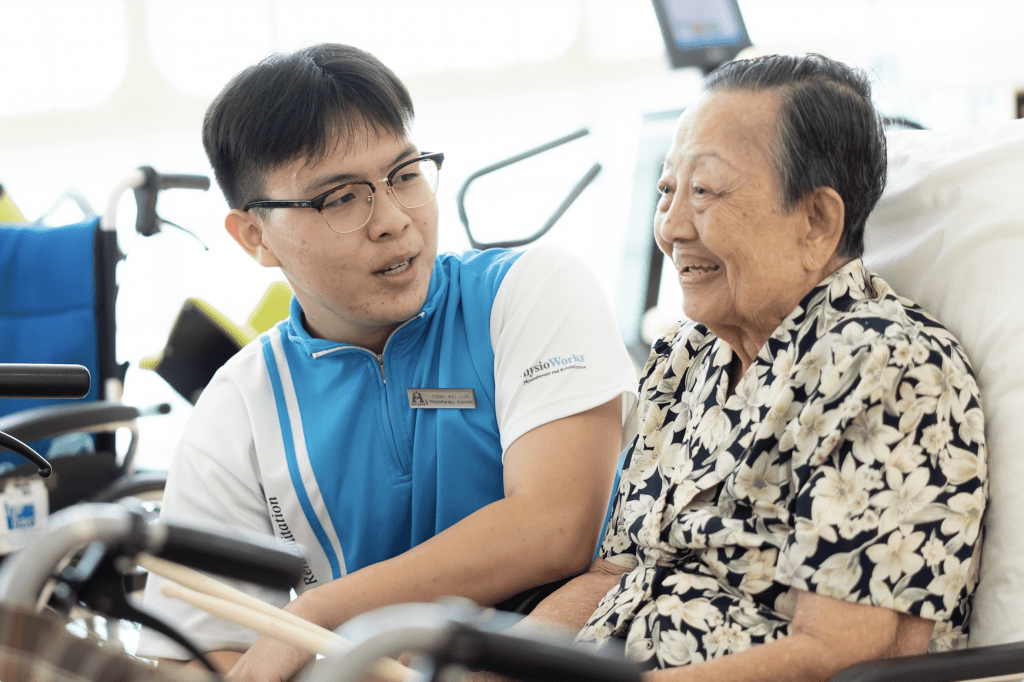 Residential Nursing Home Care
In the major stages of stroke, it is likely that the caregiver or family will need additional support to carry out day-to-day tasks. You may decide that you would benefit from a nursing home care to help you manage your loved one's care needs.
Our seniors will receive specialised nutrition care at our homes, participate in recreational activities, and personalised rehabilitation programmes.
Interested in learning more about our services?
Connect with our care team today to learn how we can help and support you.
Need help navigating your care needs? We are here to listen and offer help every step of the way. Leave your details below and we will be in touch.